If I was a movie reviewer and this was a movie I would give this product two thumbs waaaaaayy up!! From the outside in this product was a ton of fun to open. Just check out this review and you will see why.


Box Break Down:
24 Packs Per Box, 6 Cards Per Pack
(1) Autograph and (1) Memorabilia Card Per Box!
Box Toppers!
(24) Mini Parallels Per Box!
Boxes will run between $60-$70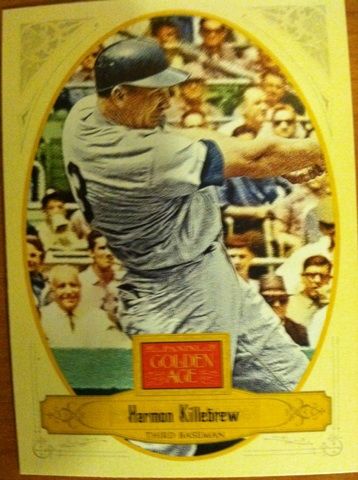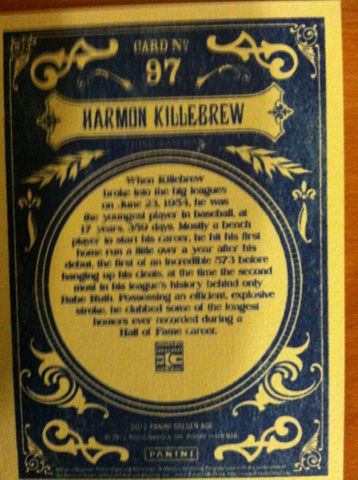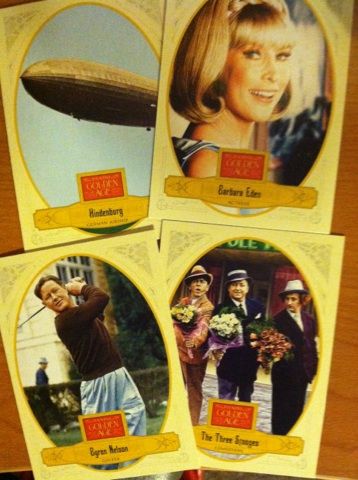 BASE CARDS:
Classic appeal. They are not very glossed and brings you back in time to way cards used to feel.
The base set consists of pretty much everything. From baseball to football to jockeys to movie stars and even the Three Stooges. This would be one fun set to put together. And this blogger rather enjoyed looking at each base card front and back.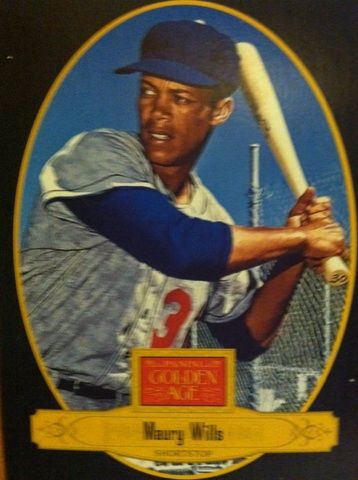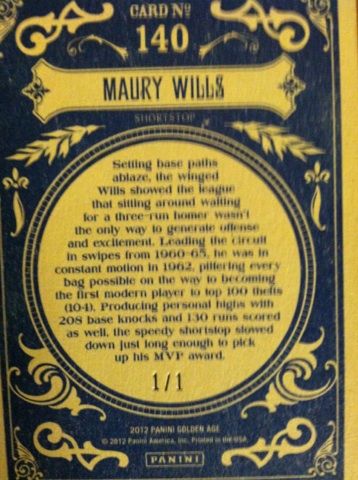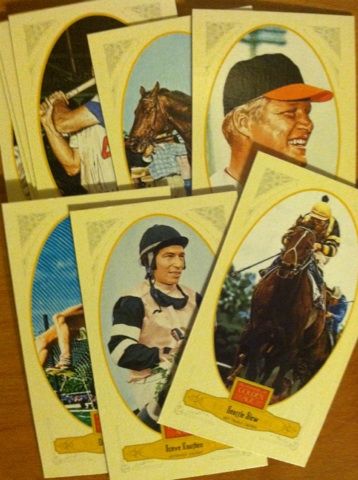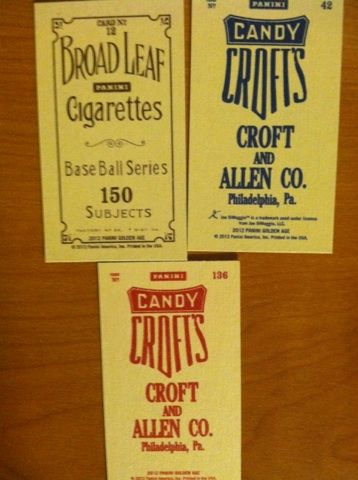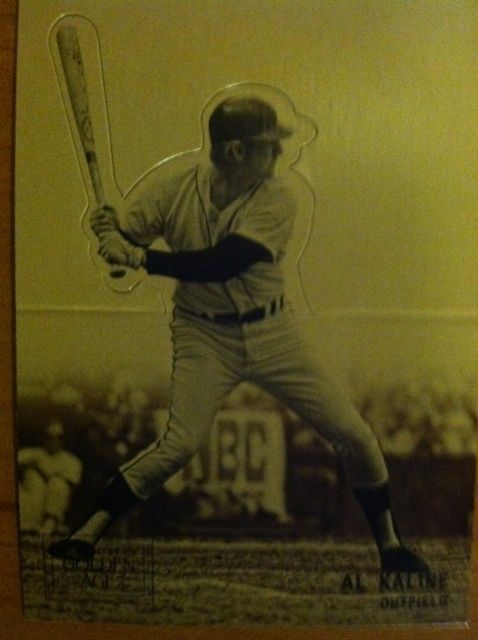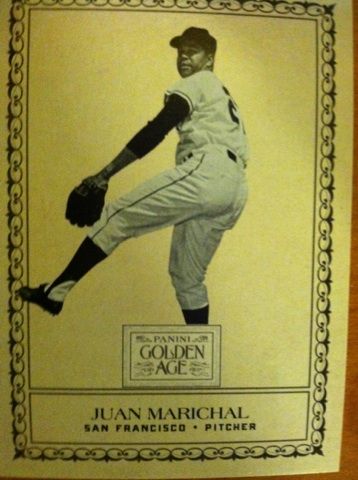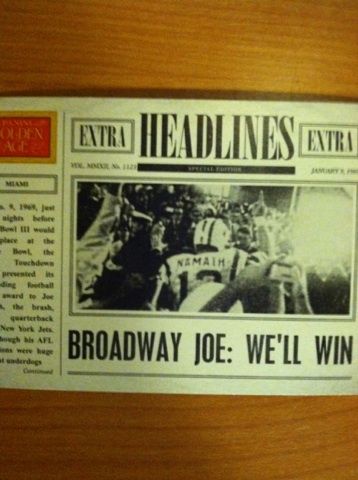 INSERTS: As with rest of the set, the inserts have classic touch to them and also range from different sports and movies and more. Each base card has a mini parallel. And even the minis have back parallels with what appears the blue ones is the hardest to pull only getting one in our box. We were also lucky enough to pull a black parallel of the base cards which are tough finds at 1/1 each made. This product also includes pop up cards..whens the last time we had one of those in a pack? You can find two of these per box. Overall, fun.
AUTOGRAPHS: One autograph and one memorabilia are per box. Our autograph is on card, but not someone we personally know but we Googled who he is and he had an impressive career with 455 stolen bases. But this product as a ton of big names to find. The signatures can be of personalities covering all fields of the Golden Age of America, including baseball and other sports, entertainment and the political arena.

JERSEY/PATCH CARDS:
Really digging the design and the mix of celebrities and sports. As the card is called, Museum Age, it feels like something you would discover in a history museum hanging on a wall or other display. There is supposed to be one of these per box but we lucked out with two hits! One of the more unique pieces that could be pulled are pieces of pine wreckwood believed to be from the deck of the Titanic.
OVERALL THOUGHTS:
Buy it!! You won't regret it. For under $70, you get nice looking base cards, 24 minis, 1 auto, 1 memorabilia and a shot at a ton of stuff. This was probably the most fun I had with a bust in 2012. Panini did a great job with this product and hopefully they bring it back in 2013. If you are fans of Ginter or Goodwin Champions, this is Panini's version and a product for you.
RATINGS:
Bloggers Note: Our ratings are based specifically on the blaster, box or packs we opened and do not express what the overall product could bring. Ratings based on a 1-5. 1 Being the lowest and 5 being the highest.
Packaging:
3
Base Design
:
4
Insert Design:
4
Memorablila/Autographs:
5
Blaster, Hobby Box, or Pack Value:
5