This is a product I have always wanted to try. I am an Elite fan, I like baseball cards and I like rookies and autographs. So it seems this is the product for me. So gave it a run and we were lucky and got a hot box.
20 Packs Per Box, 5 Cards Per Pack
Look for (6) Autographs Per Box!
Find HOT BOXES containing (10) Autos!!
Find short-printed Green and Red Ink Autos!
$100 per box
BASE CARDS:
Just look below (we forgot to take a picture of base card) at the autographs and picture them without the auto to see what the base cards look like. Not a bad design as it sticks the the Elite theme of silver cardboard. But since this is a rookie laden product adding the red to the base cards make the silver cardboard a thing of the past.
INSERTS:
The inserts look good but not as eye catchy as the Aspirations die cuts. Each one is numbered and depending on the color to a different number. Pictures sometimes cannot do these justice but I tried my best to capture the shine. My other favorite insert in the product is the Diamond Kings. I like the combo of baseball future star and a King from a deck of playing cards.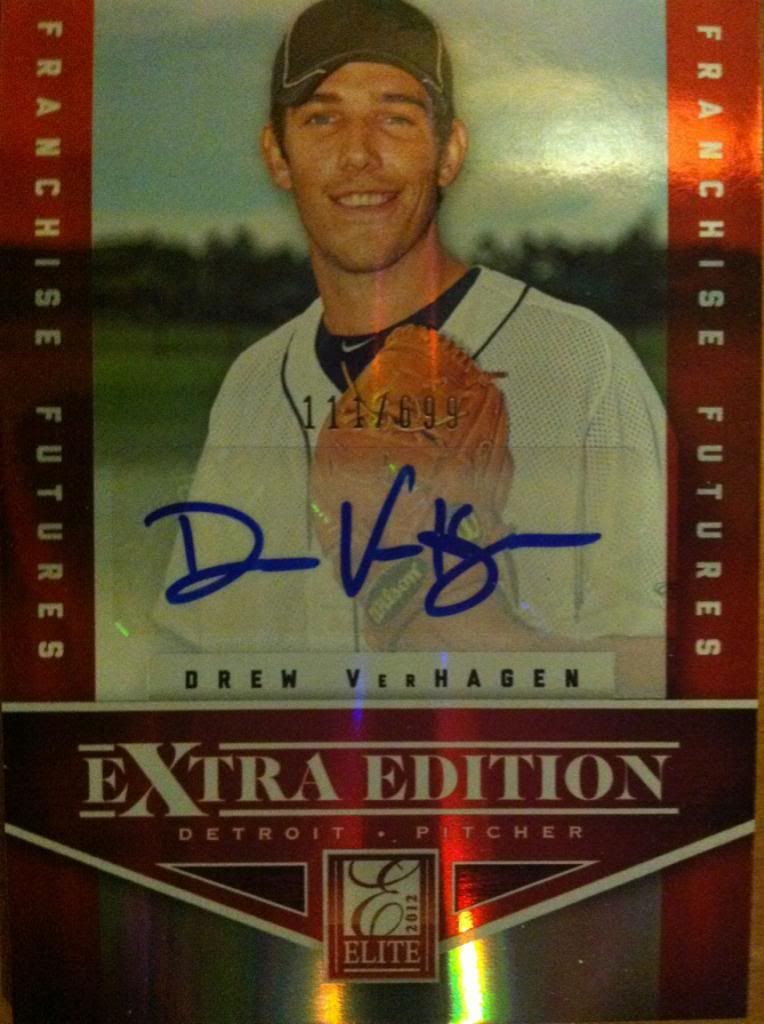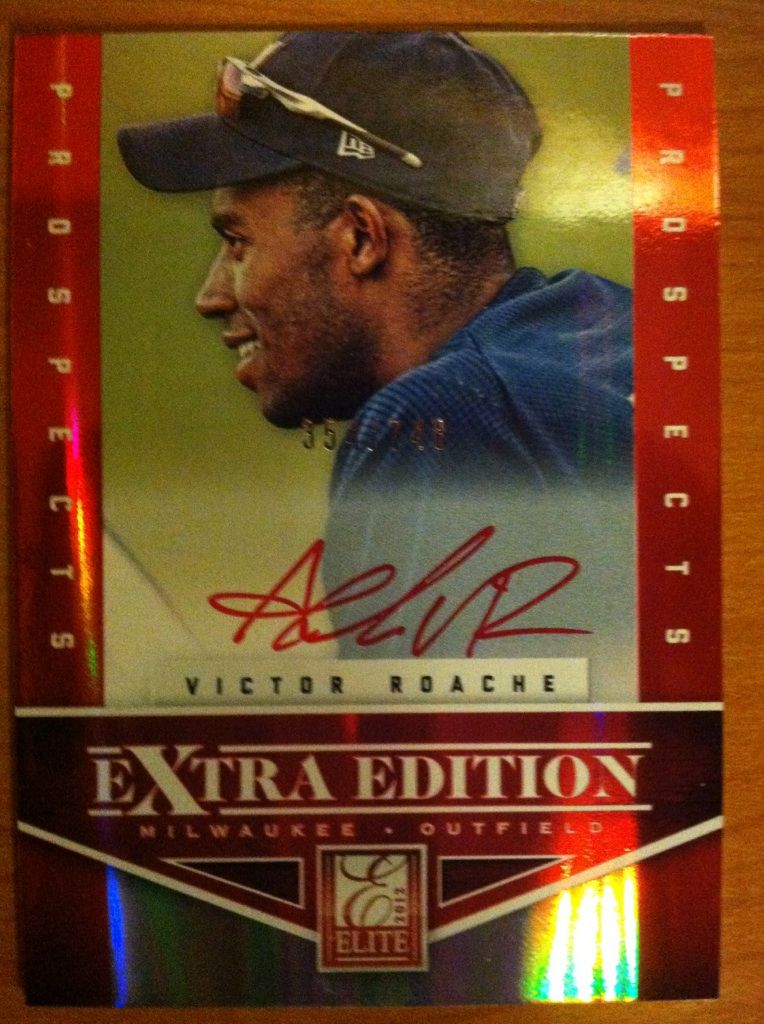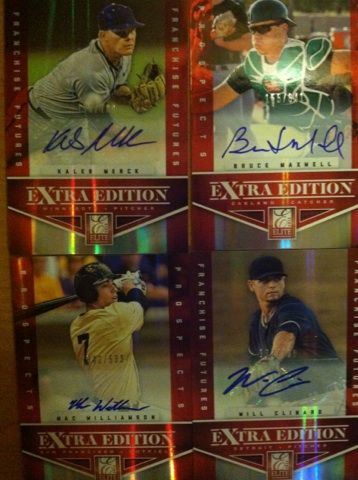 AUTOGRAPHS:
We would say this is what you would call a "Hot Box" from the product. Overall you are supposed to get 6 autos per box. We got 8 and technically 9 if you consider the dual autographs separate autos.The Building Blocks combines the autographs of two players linked by school, team, position or some other common denominator. We were lucky to hit one of these numbered to 25. There are also ink variations as well to the base autos. The autos also look great because of all the glimmer and shine.
JERSEY/PATCH CARDS: N/A
OVERALL THOUGHTS:
If you are looking to get the baseball rookies autographs before they hit the playing field this is the product for you. What other product offers this type of rookie loaded, 6+ autos per box all for under $100. Bet you can't find one. There is plenty to take a chance on in this product as the future of MLB and the next big stars auto could be hidden within a box of this.
RATINGS:
Bloggers Note: Our ratings are based specifically on the blaster, box or packs we opened and do not express what the overall product could bring. Ratings based on a 1-5. 1 Being the lowest and 5 being the highest.
Packaging:
5
Base Design
:
4
Insert Design:
3
Memorablila/Autographs:
5
Blaster, Hobby Box, or Pack Value:
4