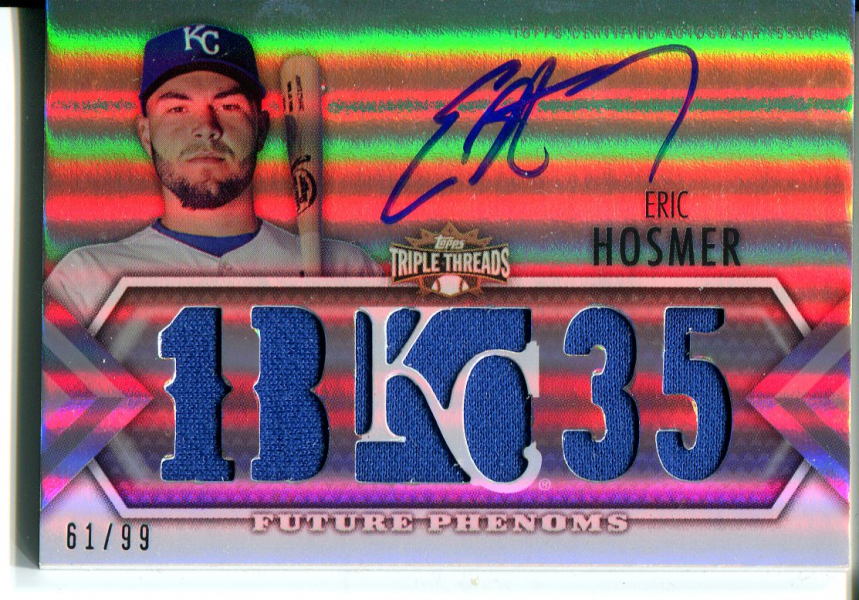 Let's get ready for Baseball Season!
2012 Topps Triple Threads #149 Eric Hosmer Jsy AU Auto 61/99
To buy this card visit this site:
Thanks to Jammin JDcards for providing this card for us to share!
If you gotta Favorite Card or a Card you would like for us to share...please email us at sportcardcollectors@hotmail.com and do so today!